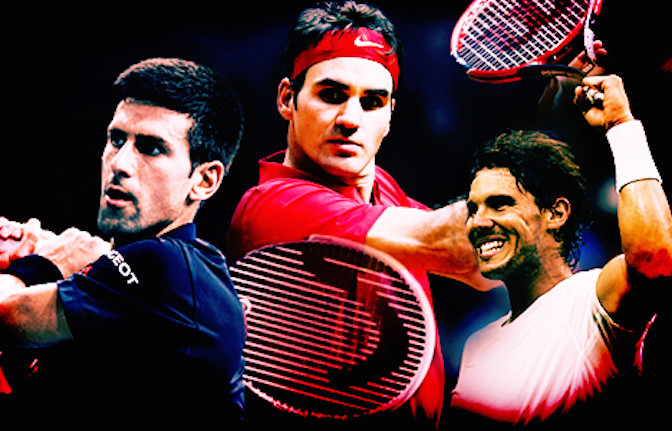 Story of an Artist, Warrior and a Human Robot
Back in my high-school days, I was an avid sports quizzer. So, in order to prepare well for competitions I would visit my neighbor Late Mr. Mulki (President, KQA) at his Malleswaram residence to pour over his collection of books, magazines and journals.
If one such Sports Quiz were to be held today around the tennis theme, no person would need to read up so much. They just need to remember three names – Federer, Nadal and Djokovic!
How does this sound for a stat as per ATP World Tour?
Roger Federer: 98 Singles titles, 20 Majors, $117 Million career prize money
Rafael Nadal: 80 Singles titles, 17 Majors, $103 Million career prize money
Novak Djokovic: 71 Singles titles, 14 Majors, $119 Million career prize money
What looked like a monopoly by Roger in 2003 initially turns into a duopoly with Rafa since 2005 and here is Novak announcing 'Three is a company, not a crowd'
Three distinct styles of play yet one common characteristic 'Desire to Win' exhibited by these legends of sport. None of the obstacles such as new competitors, injury breaks, changes to the sport etc. have come in the way, in fact they have only become resolute on every comeback to further challenge each other and shatter more tennis records along the way.
Hope the next-generation of players wake up soon, if not it would be too easy a preparation for today's high-school students at the upcoming sports quiz event..